Phalaenopsis Orchid Growing & Care Tips

(continued)

Phalaenopsis orchids prefer to be kept on the moist side. This does not mean that they like to be left in standing water, however try to water the plants early in the day so that the foliage will be dry by nightfall. To prevent bacterial and fungal disease use Physan 20 once a month.

Humidity
Phalaenopsis orchids prefer 50% humidity. Often a kitchen or bathroom will provide sufficient humidity. Humidity trays may be needed for other locations in the house.

Fertilizer
Phalaenopsis orchids must be fertilized on a regular basis! For best results, use nutrients every other week. It is recommended to pre-water the plants before applying the diluted nutrient solution if the potting media is dry.

Potting
Phalaenopsis orchids may be grown in either New Zealand Sphagnum Moss or Medium Orchid Bark Mix. Phalaenopsis should be repotted once every two years. Ideally Phalaenopsis orchids should be repotted immediately after flowering.

Pests
Common pests associated with Phalaenopsis orchids are scales, mealy bugs and spider mites. X-CLUDE, an encapsulated pyrethrum time-release insecticide is the most efficient method of pest control.

Flowering
Phalaenopsis plants may flower again for a second time. After the plant goes out of bloom, cut the stem just under the the first flower on the spray. A new spray of flowers may emerge from the node below.
Shop for orchid care books over 50% off!!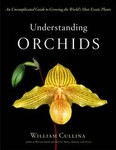 Understanding Orchids: An Uncomplicated Guide To Growing The World's Most Exotic Plants
(Hardcover, 2004)
by William Cullina
Order this book for only $18.98!
Next Article